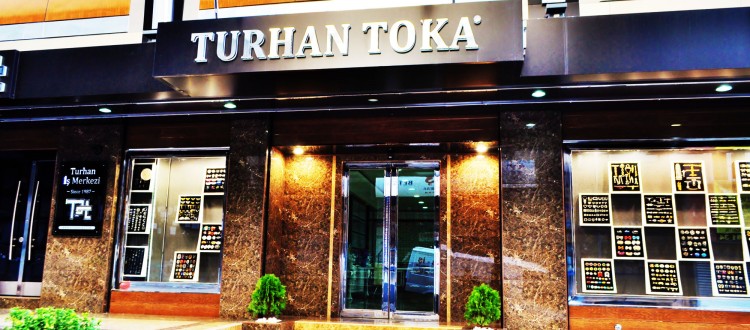 Turhan Toka, Investment Continues!
TURHAN TOKA SAN. TIC. Sti.,has opened a new, 1,500 square metre showroom in the Gungoren Industrial Quarter of Istanbul.  TURHAN TOKA SAN. TIC. Sti., continues to offer a wide range of products to customers. With experience gained in the international shoe market, and offering a large range of accessories, TURHAN TOKA SAN. TIC Sti., play a very substantial role in this sector.
Our new, no expense spared, venue and showroom is stylishly designed to highlight our unique product range. Despite the crisis in this Sector, TURHAN TOKA SAN. TIC. Sti. has invested in its business to indicate the importance it attaches to its products.
Erhan TURHAN, Product Manager, Gokhan TURHAN, General Coordinator, and Nafiye TURHAN, Accounting and Finance Manager stated that they showed great care when choosing and designing the new venue, to ensure ease of transportation and logistics.
The Management and staff at TURHAN TOKA SAN. TIC. Sti. are looking forward to welcoming their new and existing customers in their elegant new venue.